About us
What is Biocommunity Kansai?
From Kansai, with its industrial history and achievements, to the world.
With Biocommunity Kansai (BiocK), we aim to realize a cutting-edge bioeconomy society.
Since a long time, the Kansai region has been enriching the lives of people around the world by combining the power of its people with a spirit of challenge and by pioneering new industrial fields. For example, Osaka has been at the center of the development of the manufacturing industry, where Doshomachi, famously known as the "town of medicine," is located. Kyoto leads the world in research on induced pluripotent stem (iPS) cells and cancer immunotherapy. Kobe has a research and development base for advanced medical technology and was among the first cities to start supercomputer operations. Nada and Fushimi have flourished as Japan's sake breweries and are known for their fermentation plants. Kansai has also developed in the field of fermentation.
Kansai is home to many of the nation's top universities. It has a remarkable history of industrial development and of achievements of people and companies with advanced knowledge and technology, making it a world-class biocluster.
Our vision for BiocK is to contribute to the realization of a cutting-edge bioeconomy society that solves global issues not only domestically but also globally. We will make Kansai the nucleus of bioresearch. We will create new industrial value in Kansai through collaboration to accumulate knowledge.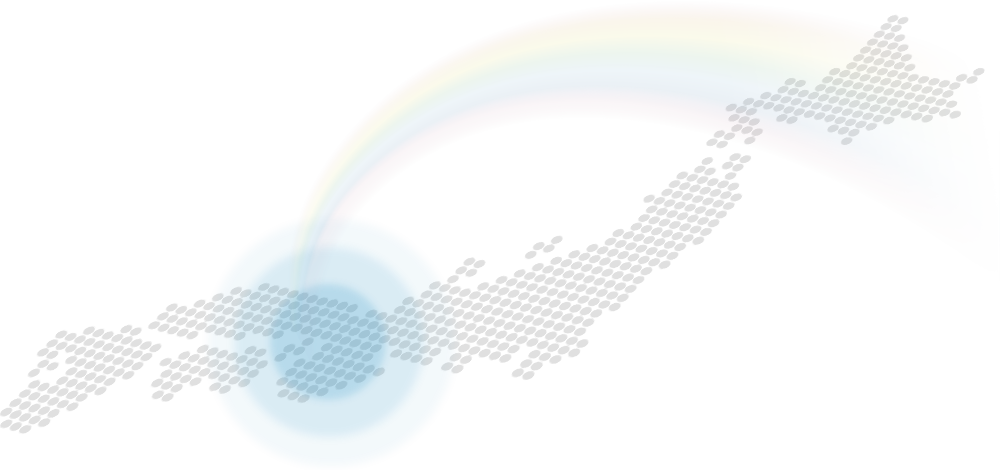 | | |
| --- | --- |
| Industrial agglomeration | Pharmaceuticals, Health Care Industry (Dosho-machi, etc.) / Medical equipment industry (Kyoto, Kobe, etc.) / Brewing industry (Nada, Fushimi, etc.) |
| Network organization | Kansai Health and Medical Care Innovation Council / Keihanna Science City / Kyoto Research Park / NPO Kinki Bio-Industry Development Organization / Foundation for Biomedical Research and Innovation / NPO Recycling System Center / SENRI Life Science Foundation / Urban Innovation Institute / Bio-Sight Capital Inc. / Life Science Innovation Network Japan |
| University | Osaka University / Kyoto University / Kobe University / Tokushima University / Osaka Metropolitan University / etc |
| Research institutes | The Center for iPS Cell Research and Application / National Institutes of Biomedical Innovation, Health and Nutrition / Advanced Telecommunications Research Institute International / National Cerebral and Cardiovascular Center  / National Institute of Advanced Industrial Science and Technology / Manufacturing Technology Association of Biologics / Organization for Engineering Biology / Research Institute of Innovative Technology for the Earth / Biologics Center for Research and Training / RIKEN |
| Research centers | Keihanna Science City / Kobe Biomedical Innovation Cluster / Saito / Kento / Nakanoshima / Harima Science Garden City |
Forming the optimal network according to the task

About the logo
The 17 colors of the SDGs represent people with different backgrounds working together and collating a wide variety of knowledge, technology, and curiosity to form the "B." The "K" in "Kansai" is emphasized in blue to symbolize the strength of the Biocommunity Kansai. It also strongly emphasizes BiocK's aim to resolve social issues through new biotechnologies.
The design of the logo reflects BiocK's desire to continuously develop as an innovative organization that creates new value through collaboration to accumulate knowledge.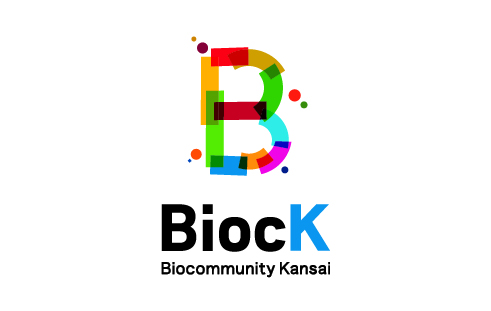 Shape
The "B" in "Bio" indicates that this is a biology-related center.
Color
The SDGs represent important guidelines to be followed as we aim to realize a sustainable society. We used the 17 colors that represent the different SDGs to show diversity and the possibilities for the future.
K
The "K" in BiocK emphasizes that BiocK is an organization originating from the Kansai region. Kansai is home to splendid mountains, vast lakes, and rich oceans and is known as the "water capital" of Japan. The reddish-blue color of the logo expresses BiocK's ambitious and progressive approach while being both calm and passionate.